We pride our self's in moving services any where in London, when it comes to moving we know it can be very stressful and also when you have animals like cats or dogs, we know it much harder and not easy to move as smooth as you want too.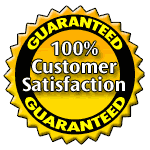 Our rates and reviews are very high and we aim to make it even higher, we are proud to announce our new moving services for customers with animals like dogs and any household pets with cages provided upon request.
Our man with a van services is ideal for this kind of moves in and around London. in fact any where in the UK, we have depots through out the UK from Scotland to the deep southern town of Dover. our drivers are trained to handle animals carefully and makes sure every safe step has been followed to make the pet a travel safe with our removal vans.
We use high quality and new vans for most of our moves therefore customers should relax that weather its your pet you are worried about or your household items then you have come to the right company as we provide the most trained removals man in the UK. we run training programs for our staff as soon as they start.
Our pet friendly services include.
free cage upon request.
specially trained staff to move pets.
No extra cost
Available any time of the day
For more information on these kind of services or anything like moving tips please feel free to contact us.