The most stressful move is office move! well this is not what we think, but the office staff tells our team when they move or relocate the office. the best step to start with a smooth and easy move would be to pack all of your stuff nice and tight on your boxes or the boxes provided by us.
Easy simple instructions can be found on youtube when it comes to packing, the best option will be to start with small items and use medium size boxes for books.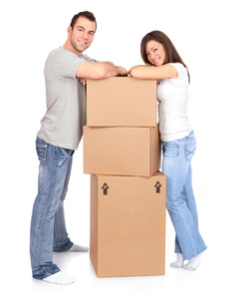 The next simple and easier step will be the bulky large items, these need to be packing with soft blanket or bubble wrap, they are very important and they need to be moves easy.
Then its the desks that most people think is not easy and the hardest part, well do not worry because most removal companies like us as well will be more thank happy to do the dis assembly and also re assemble your items if needed.
the van size also matters as this is very true important reason that will make your move very stressful fitting large items into a small van.
for more information please visit our blog our the advice pages provided under our services section.