when it comes to moving everyone knows how stressful moving can be, its very disaffect to know exactly the best procedure for a job could be as every move is different.
so when it comes to step by step guided i recommend to find out the best information you could gather how far is your new address how easy is it to get to!
Step 1: find the best removal company with good and reliable reputation.
step 2: find the best quote and bear in mind you need a good quote to be honest sometimes you have to be careful for hiring small cheap vans as they are very useless and not friendly with money.
step 3: finding a firm that employs English speaking drivers are very important as you would have to speak to the driver and he needs to understand you.
step 4: pack all of your stuff and make sure to count all the boxes you have in case they ask you for van size guidance.
step 5: if you have furniture make sure they know how to dis assemble as its very important, most people do not know how to assemble or dis assemble a wardrobe but removal companies hire experienced staff.
Step 6: set your budget and start finding the best removal firm.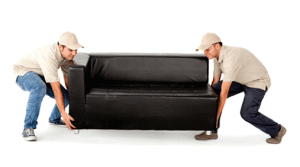 Thank you for reading our blog please remember if you have any suggestions do not hesitate to contact us on 02036333204 or go to our main page www.manwithvanlondon.com.