Well this post is very important especially for those who care about not lifting or loading anything to the removal van, when it come to hiring 1 man or 2 men! we get phone calls daily. and what we offer our customers is what they should know about both?
1. one man service: this is very common when it comes to small moves like not more than a small van load, firstly it will ony take the less time minimum hours for bookings and also it will not get the customer to work.
also the one man service can have two passengers moving from one to another location.
2. two men service: well so far this is my favourite and the best option for house moves flat moves and bigger moves that need lots of items moves and transported.
its alot safer than the 1 man team as this is carefully loaded by two loaders.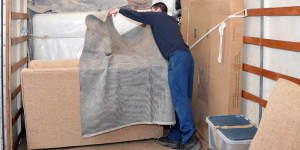 to find out more information about the best option for you, you would need to see how much stuff do you have and start with your floors and steers as this is very important.
then then when it comes to cost wise its maybe cheaper to hire the two men team as it could be cheaper because you would have two men working.
for more information please call our sales and quotes team.