Well, we always get calls from customers asking for the cheapest and best service they can have, we should think a about an old saying 'you get what you pay for' i think we should be very careful with the very cheap prices we sometimes see online on google where they offer to move your house for as little as £15 per hour.
for a start this is a very good trick to get customers for that company, but in fact it will be very expensive when it comes to the moving day, as these companies have lots of hidden charges. they start from
1. Steer charges
2. no lift charge
3. milage and fuel charge
4. lots of other charges. like VAT.
for more information on these companies you should always find out what charges do they have before ordering you man and van service.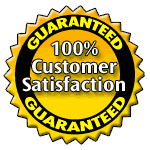 you can try our service from our cheapest man and van service in London to get the best man and van hire service with out any hidden charges.