Its been a while as we were busy and couldn't post any articles, often we get customers calling us and requesting information on weather to hire a direct removals company or go with a comparison website!
Well to get an idea on what these services are we need to think about their negatives and positives, so far the only thing good about a comprising website is that on your computer screen you will get a cheap quote! but this is not the case as often all of these drivers are individual drivers who are offering theses services and most of whom have hidden charges like steers and floor or mileage charges.
Well as for direct companies is that they have no hidden charges or they will have a standard terms page to see live on thier website.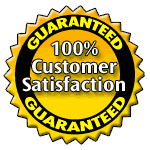 You can also do your own research on these but so far we have given you the most common mistakes people make when they choose companies whom they don't know or heard of.
if you need further information please do not hesitate to contact our team to give you the best advice and solution for your move.